meet the band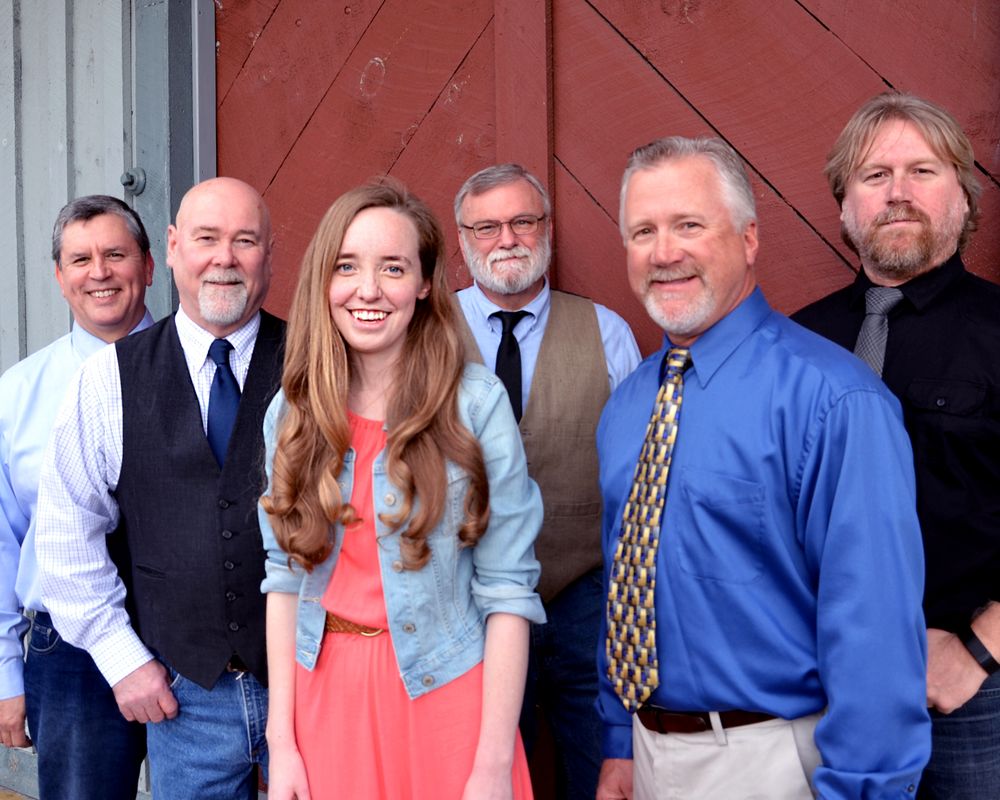 The Grassifieds
Bluegrass Performers
The Grassifieds came together in early 2006 in Walkertown, NC thanks to what mandolinist Jim Grubbs describes as his "surgical instrument." A flatpicking guitarist, songwriter, and avid fan of the mandolin, Jim purchased his first mandolin and began working with it while recovering from a surgical procedure that gave him a few weeks off of work - hence, it was his "surgical instrument."  Just four weeks later, Jim was joined by brothers Greg and Joel Barnett on guitar and banjo for the first of what became a weekly picking party filled with traditional bluegrass.  Six months later, with the addition of talented friends on bass and vocals, The Grassifieds opened for beach music icons The Embers in a "mountains-to-sea" concert at the Ft. Hamby Amphitheater in Wilkesboro, NC. They have since played everywhere from Louisville, KY to Birmingham, AL, much of the Carolinas, and southern Virginia. They've headlined as well as opened for acts like Darin and Brooke Aldridge and The Becky Buller Band.   
In addition to founders Jim, Greg, and Joel, the present lineup of The Grassifieds includes veteran bluegrass performers Jerry Martin and Pete Wright as well as fiddler Amanda Hinds. The resulting sound is greater than the sum of its parts!
The Grassifieds write and perform traditional bluegrass originals delivered alongside best-loved standards from "the greats" of this music. Give us a "Like" and follow The Grassifieds on FaceBook and Instagram to catch them in your area! Better yet, complete our Contact Form  to book them for your next event.